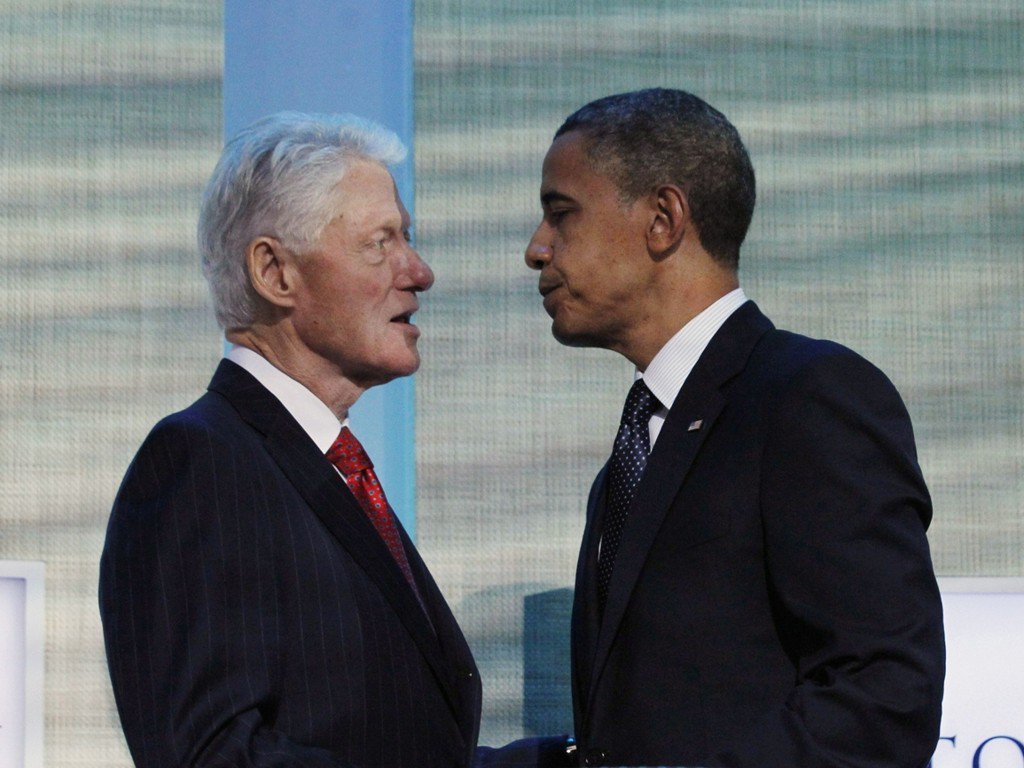 CLINTON SLAMS 'AWFUL LEGACY OF LAST 8 YEARS'…
Concentrate on his ever present, when confronted, PURSED LIPS. Regardless as to his pose in this picture, stems from outright arrogance OR, 'Isa' Black Boy talkin' at a White Boy!
The "LEGACY" IS and WILL be OR SHOULD BE, a WORLD RENOWNED failed individual, FOREVER in the books of history.